Your Needs Are Our Responsibility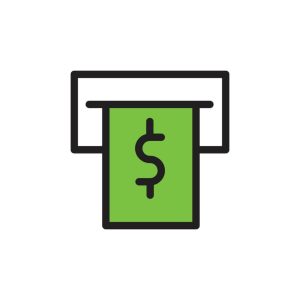 45Cash Believe in Transparency, Speed, and Reliability
The Sinking Ship
The COVID-19 pandemic may have done wonders for some industries as the workplace moved to the home and lesser space was occupied. However, the economy took a dive for most niches with more physical requirements. As the economy starts to recover from the initial waves of the crisis, we are faced with the spillover effects of inflation, rising interest rates, and the beginning signs of a recession.
The economy may be a sinking ship, but we are still aboard. In times like this, it is necessary to mend the wreckage or to look for a lifeboat.
The Lifeboat in the Storm
With an economic crisis come emergency expenses. People save less and may not have much to spend on a rainy day. This may be why they intend to put their trust in fast loans for a momentary relief from the crisis they find themselves in.
Let 45Cash be your lifeboat amid the storm. You are not alone. Many people all around the United States fail to meet the expenses relating to emergency home repairs or, worse, medical costs. This does you don't deserve a loan.
Bad credit does not always mean that one doesn't deserve a loan. Everyone needs a helping hand once in a while. Let's get you out of this crisis!
45Cash Benefits
We get you your cash fast. We connect you to lenders as soon as you send your application and speed up the approval process. After loan approval, you can expect to receive your cash the next business day.
Your protection is our priority. Your personal information is safe with us, and we would never use it in a way that compromises your security.
Fast loans are easier when you put your trust in 45Cash. This is because you can skip the long queues. You are no longer required to plead your case in person. You can replace all of that with our convenient application.
The Process
1. Connect with Your Lender
We connect you to the most reliable lenders that meet your particular requirements. Our lenders are experienced and helpful, which means you can rest assured that you will be guided every step of the way.
2. Submit the Fast Application
Our application will take a couple of minutes of your time. Your information is secured the moment you submit your application, so you don't need to worry about your safety. You will be redirected to the lender's website, where you can go through the loan terms and sign to receive your cash the next business day.
3. Pay Back in Easy Installments
You can easily pay back your loans. You are responsible for going through and agreeing upon the terms with your lender and remembering to pay back your installments on time. It is your responsibility to inform your lender if you cannot pay back the money in time so that they can plan your application accordingly.